GOP Presidential Debate Watch Party 
Wednesday, August 23, 2023
7:00 pm to 9:30 pm 
Mickey Finn's Brewery
345 N. Milwaukee Avenue
Libertyville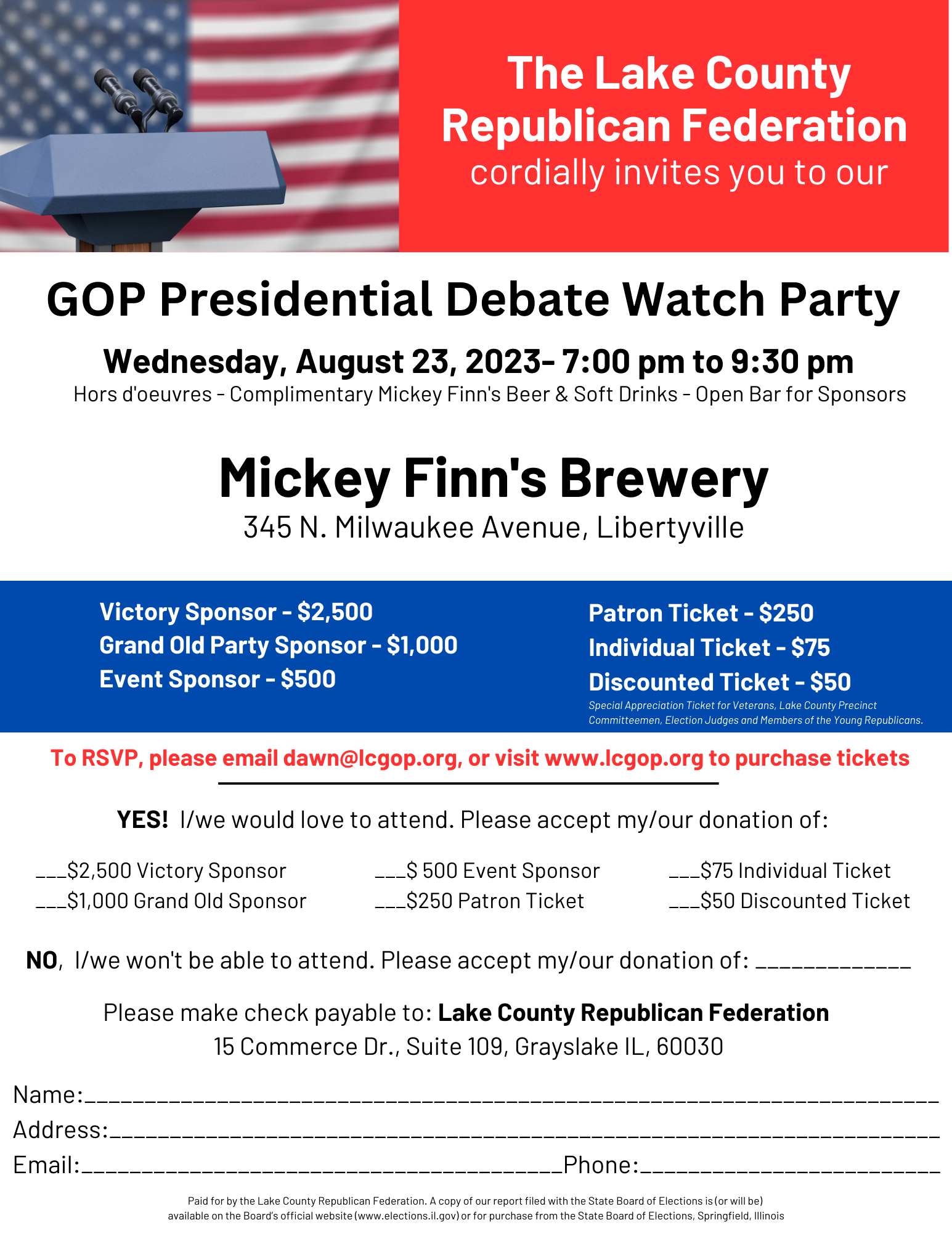 Once you submit the form below, then next purchase your tickets or become a sponsor. Thank you!   
A copy of our report filed with the State Board of Elections is (or will be) available on the Board's official website (www.elections.il.gov) or for purchase from the State Board of Elections, Springfield, Illinois.
New contribution limits have gone into affect: $13,700 per year from an individual contributor, $27,400 per year from a corporation, labor organization, political party committee or association, $68,500 from a political action committee or candidate political committee. If you have any questions regarding the new law, please contact Dawn Livengood at 847.680.6680 or email [email protected].
Donations made to the Lake County Republican Federation are not deductible for state or federal income tax purposes.